You think apps are only for big companies? Today, small and medium businesses profit from apps too.
Are you looking for a more effective and active way of keeping your customers and employees informed?
Do you want your mobile workforce to participate in your business processes in real-time?
Are you a manufacturer that wants to use smartphones to observe, control and manage your equipment?
appMotivate will help you to formulate and achieve your goal of creating, developing and deploying your mobile or web app quickly and at a reasonable price.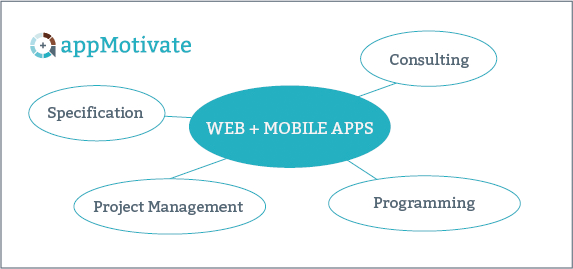 This is how we do it.